Trinity Safety Group
Website Design
Summary
Trinity Safety Group is a national provider for safety staffing and offers safety consulting services for companies in various industries, including construction, oil and gas, healthcare, and more.

Challenge
Trinity Safety Group had a very outdated website that needed a thorough redesign and reorganization from top to bottom. Trinity's service lines, target industries and training courses have evolved over the years, and they were ready to make big changes. Content planning and organization was the biggest challenge.
Insight
We worked with Trinity Safety Group extensively planning content and making sure their business changes were reflected in the new website design. Imagery played an important role in the new design and we dedicated significant time in the project to image selection and graphic design.

SOLUTION
ONLINE TRAINING & REGISTRATION
Trinity Safety Group wanted to make it easy for users to register for training classes, webinars, and on-site safety training. They had never used online registration before, so we built custom modules that let them create training events and webinars, and a simple registration process for users.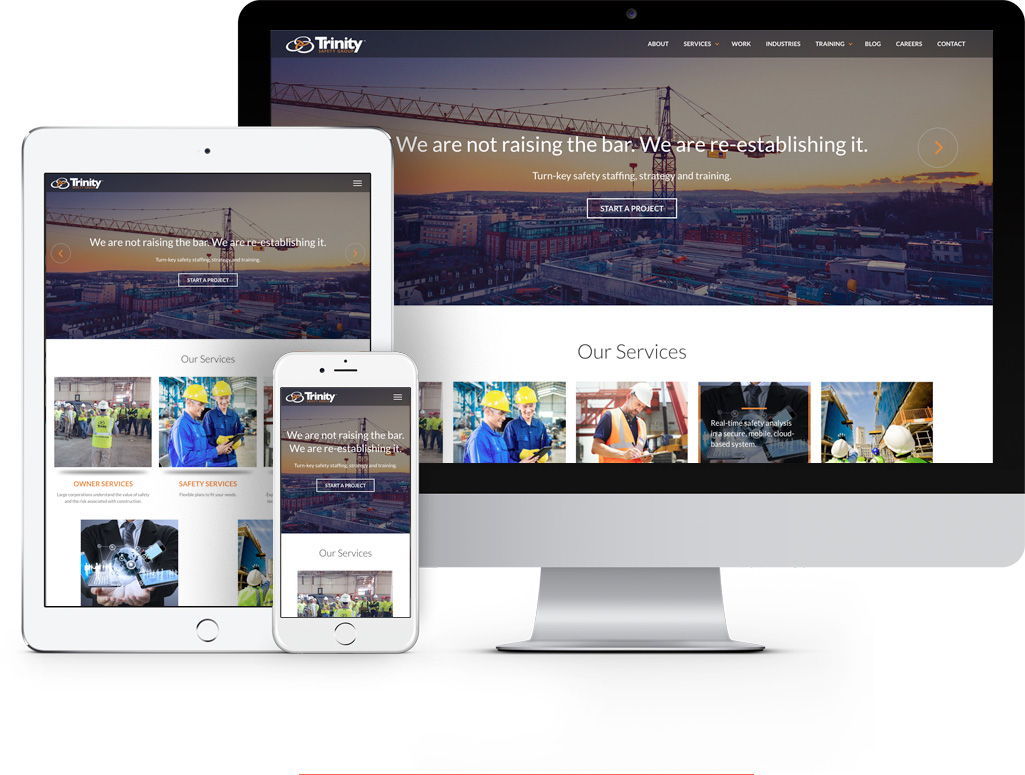 Stand-out Services
The client wanted their services to be front-and-center, with clear imagery, infographics, and creative design elements that would allow users to quickly digest service offering information. We created many custom design elements and sections throughout the service sections.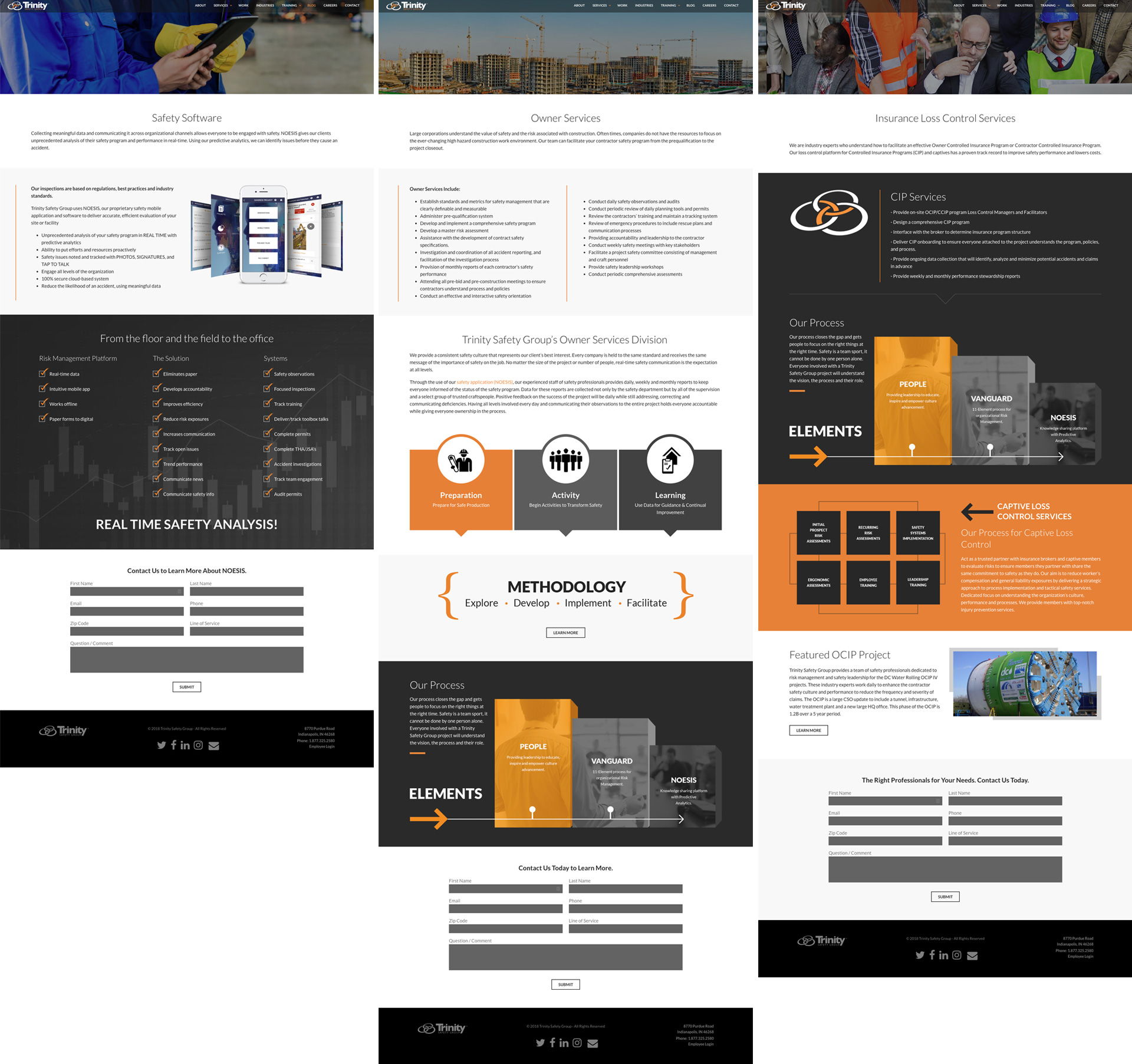 Results
The final result is a creative, cutting-edge website that clearly stands out as a leader in the industry.
Ready to get started?
Let's Talk.
Take your enterprise website to the next level with a digital marketing engagement or new web design project. We bring more than 20 years of website design and marketing experience to the table.