Spectrum Management Group
Website Design | Digital Marketing
Summary
Spectrum Management Group is an independent boutique wealth management firm dedicated to providing comprehensive wealth management and family office services. For more than 20 years, clients have trusted Spectrum to help grow, preserve and manage their wealth.
THE CHALLENGE
Spectrum Management Group came to SpinWeb with an aging website and a desire to create a digital marketing strategy. Their challenge was to craft the right message for a specific audience. As a boutique firm, they knew their website was not reflective of their quality and level of service.
THE INSIGHTS
First, we completely redesigned and modernized their aging online presence with a gorgeous, fully responsive website that reflected their evolved brand. We organized and wrote fresh website content, with illustrated infographics to communicate their services more clearly.

MARKETING PLAN
Next, we crafted a strategic marketing plan. The blueprint focused on building a digital marketing process based on educational content optimized for their audience, as well as search.
Finally, our team has been working alongside Spectrum to implement the digital marketing plan. What does this look like day to day? We produce top of the funnel offers, like this infographic and Guide to Protecting Yourself from Identity Theft; assist with lunch and learn webinar registration and email marketing; manage social ad campaigns; and consult on sales and marketing integration processes.

visual menus
We used visual tools to clearly communicate their services and their proven process. These tools were important to Spectrum because of the challenges they'd had in the past articulating these concepts.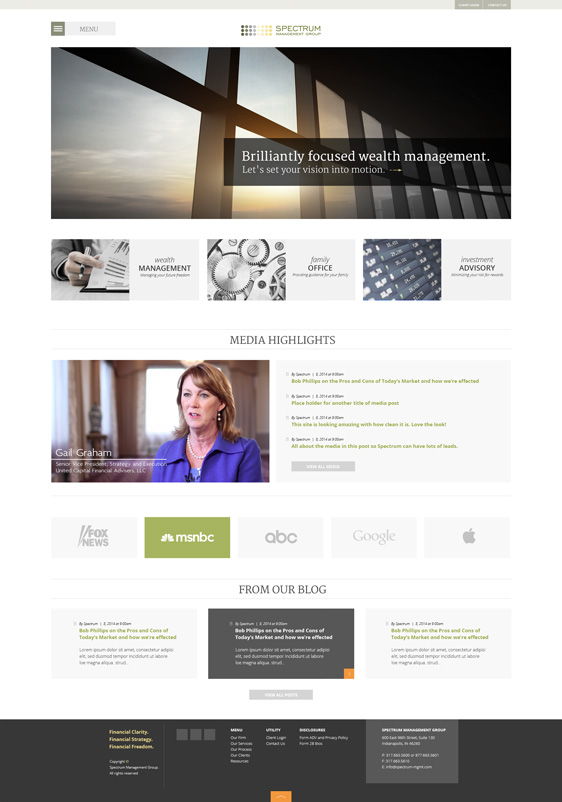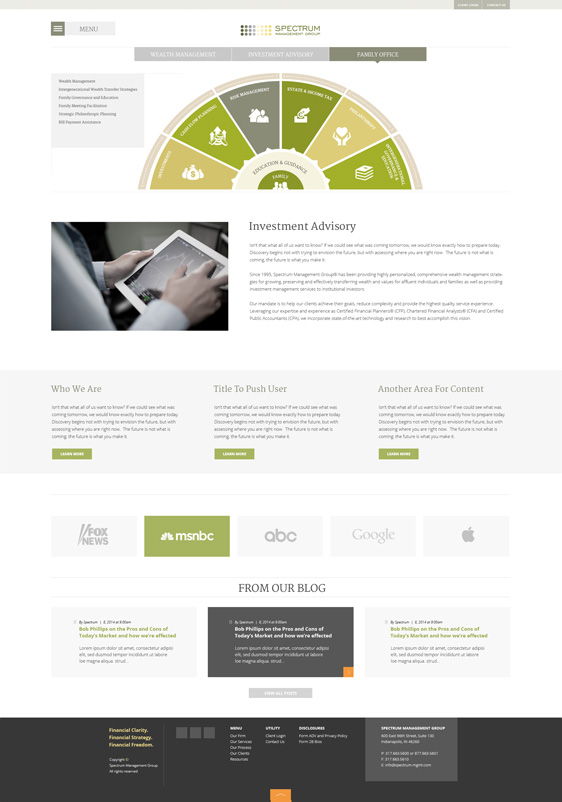 THE RESULTS
Results from our initial efforts include a sharp uptick in overall website traffic and new leads, as well as engagement and satisfaction from Spectrum clients.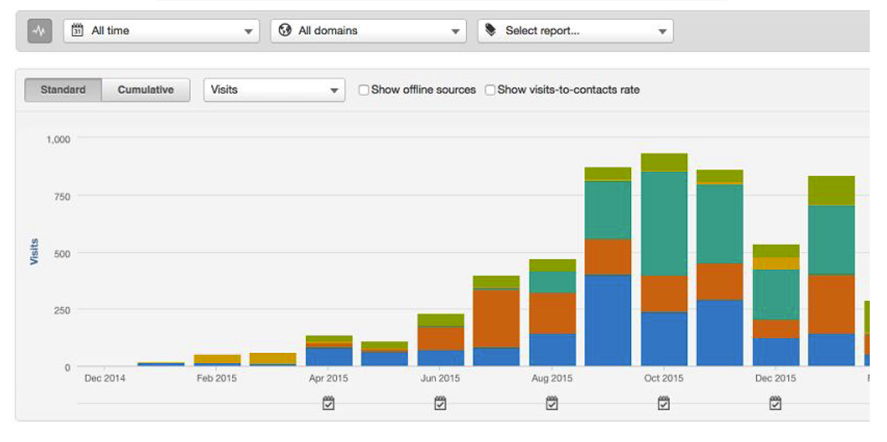 Ready to get started?
Let's Talk.
Take your enterprise website to the next level with a digital marketing engagement or new web design project. We bring more than 20 years of website design and marketing experience to the table.