SPEAKING & TRAINING

Energize your next event or training meeting with a dynamic industry expert speaker from SpinWeb.
LEVEL UP YOUR NEXT CONFERENCE
Michael and Abby Presenting at MBO 2016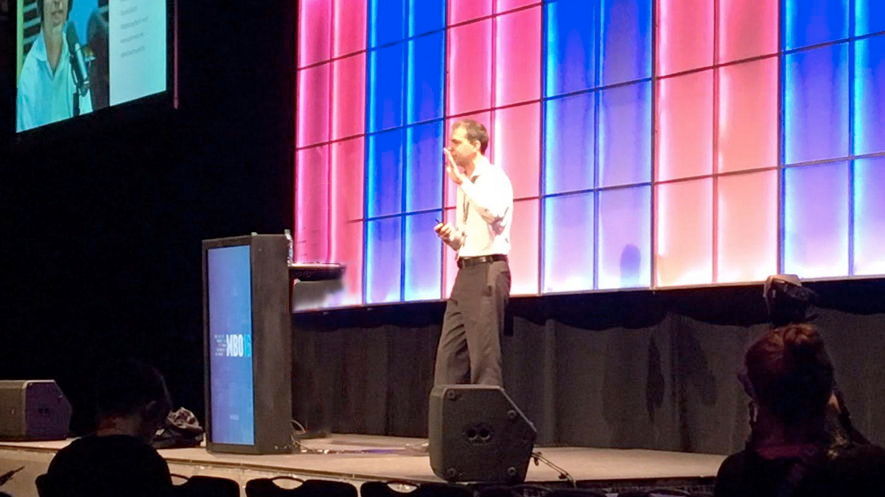 FEATURED SPEAKING VIDEOS
Michael Presenting at INBOUND 2016
Seasoned speakers who respect your audience's time and bring lively, high-value content to your event. Areas of expertise include modern marketing and sales training, podcasting from A-Z, advanced social media advertising techniques, official HubSpot training, and more.
SHOWCASE PRESENTATIONS OF 2016

Shell 2016 DMM Forum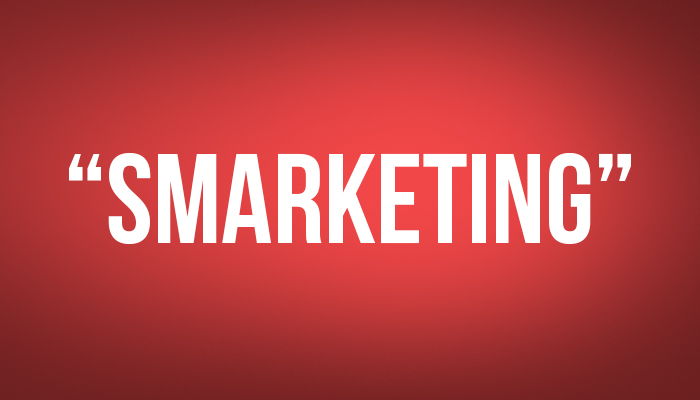 Marketing & Sales Integration ("Smarketing")
Michael Reynolds and Abby Stearns spoke at Shell's 2016 DMM Forum, for a select group of marketing managers and Shell Oil distributors. The training focused on real-life tactics for team collaboration and integration between sales and marketing, creating SLAs and processes for both teams, and deciding on meaningful marketing metrics to watch and manage. Participants left with a cohesive plan for successful sales and marketing alignment.
Inbound 2016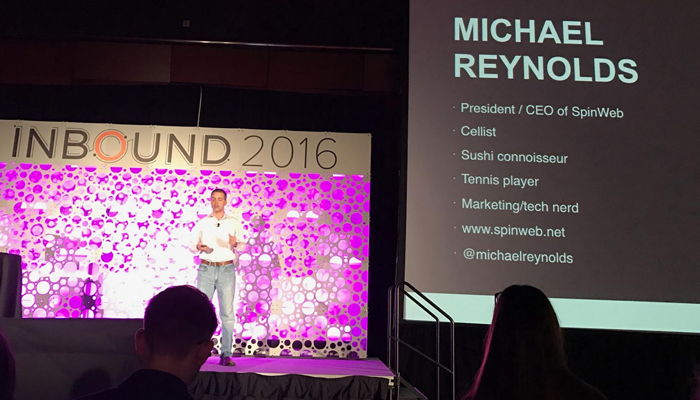 "Secrets of Advanced Social Media Advertising"
Michael Reynolds' presentation sold out the first day, so event organizers added an encore presentation during Inbound 2016's massive four day marketing conference—almost 20,000 people gathered in Boston to network and learn from top industry leaders. His advanced session on social media advertising included practical tips, tactics and strategy, as well as a deep dive tutorial on setting up social media advertising on three main social channels. Attendees left the presentation with a plan for social ad campaigns that make an impact on the bottom line.
MBO16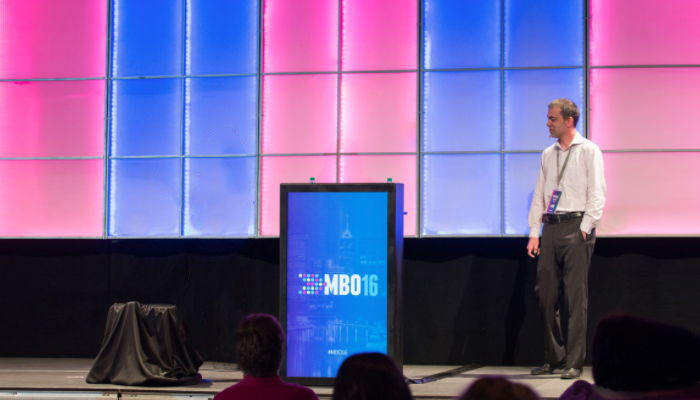 "Why a Company Podcast is the Missing Component of Your Digital Marketing Program"
MBO16 brought together hundreds of The Midwest's leading digital marketers and business leaders to learn from some of the best marketing minds in the world. In this session, Michael & Abby presented a strong case for the value of podcasting, and gave participants a plan for how to launch a successful podcast.
Testimonials (twitter comments)

Ready to get started?
Let's Talk.
Take your enterprise website to the next level with a digital marketing engagement or new web design project. We bring more than 20 years of website design and marketing experience to the table.