Ivrnet
A sample of website design & digital marketing engagement results for our clients.
Summary
Ivrnet, Inc. is a software provider with a uniquely deep understanding of voice and data applications, solving business problems through improved communication and automation. Ivrnet's headquarters are in Calgary, AB, Canada, with clients throughout North America.
Challenge
Ivrnet chose SpinWeb as their marketing partner in 2017. Our first challenge was to start writing meaningful, educational content with a strategic aim of growing organic search traffic.
Insight
By creating pillar content targeted at a main sector, PCI Compliance, we were able to increase traffic and contacts dramatically in a short period of time.

Solutions
PILLAR CONTENT ATTRACTS NEW CLIENTS
We identified the topic of PCI Compliance as a strategic content opportunity for Ivrnet. We built out a series of blog posts, linked content, and a pillar page around this topic. In a few months time, Ivrnet reported that this particular piece attracted the attention of a major organization in the States. Attracting and closing a new customer is the ultimate win for any marketing program, and Ivrnet was thrilled to see this kind of result in such a short time.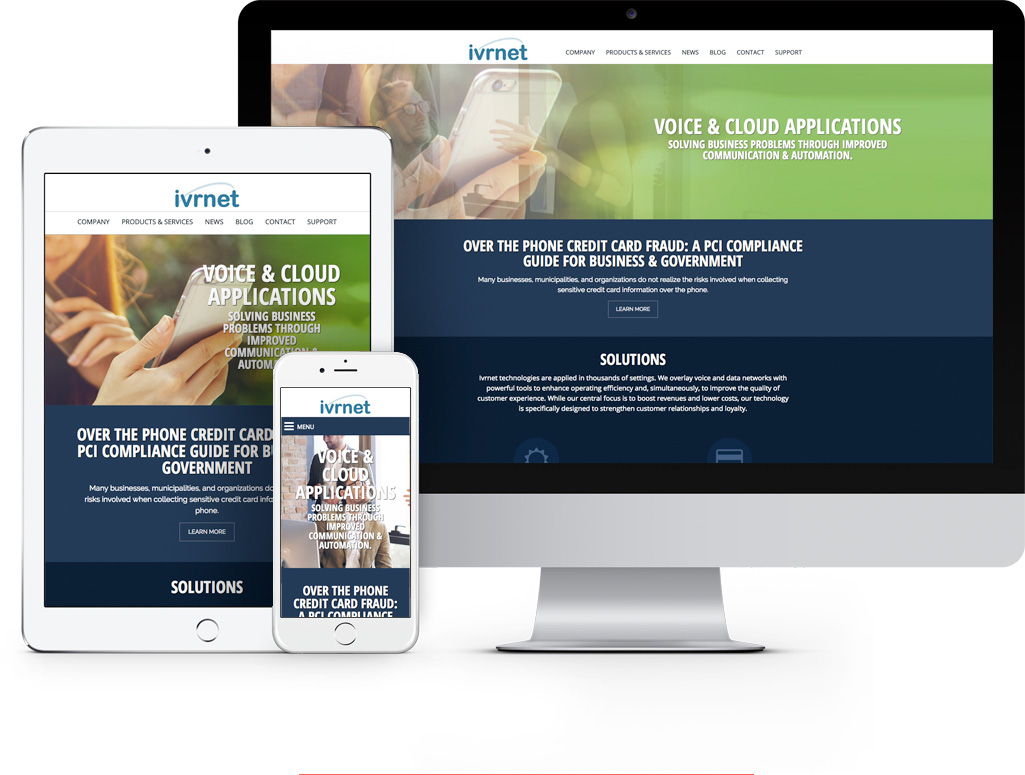 Increased Traffic and Contacts
In one year, the results of our growth program—consistent blogging, social media, website optimization, and strategic content and lead capture systems—speak for themselves. Most businesses would be thrilled to see a traffic-to-new contact rate of almost 5%, and a new contact-to-new customer rate of almost 5.5%. These numbers surpass industry benchmarks and the coming year promises to be even better.

Results
With a new website on the horizon, we're excited to see impressive growth for this client in the near future. Visit Ivrnet.com
Ready to get started?
Let's Talk.
Take your enterprise website to the next level with a digital marketing engagement or new web design project. We bring more than 20 years of website design and marketing experience to the table.