Indiana Senate Republicans
Website Design | Government
Summary
The Indiana Senate Republicans are the majority party in the Indiana State General Assembly. We were honored to be chosen as their enterprise website design agency.

A NEW LOGO AND A NEW LOOK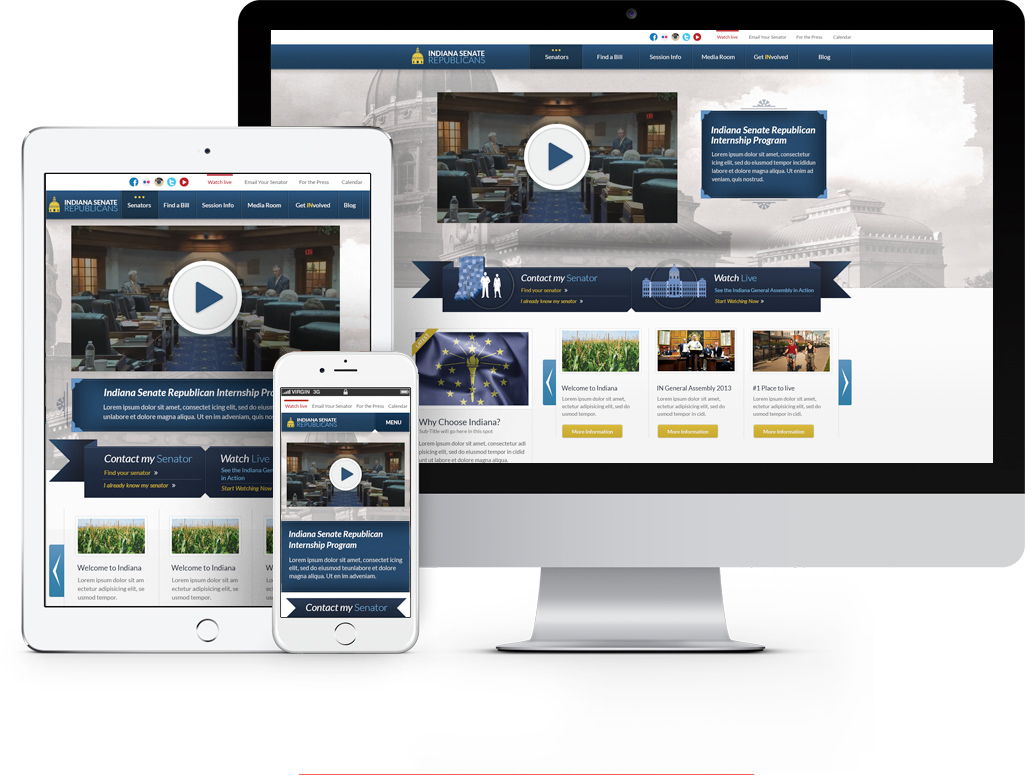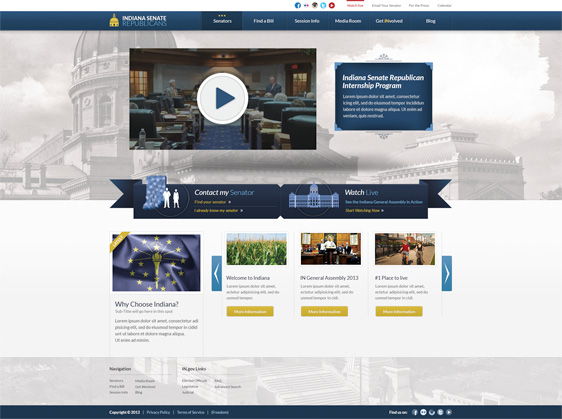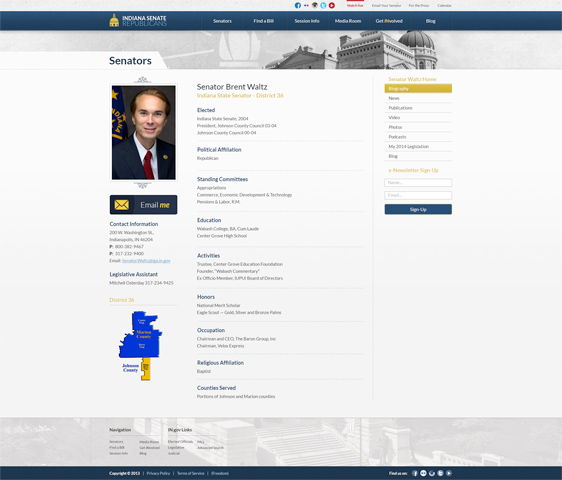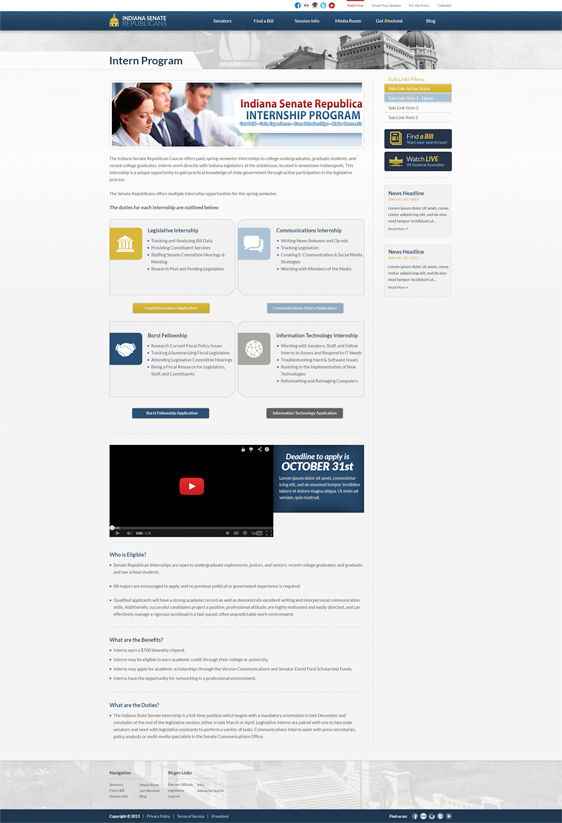 Ready to get started?
Let's Talk.
Take your enterprise website to the next level with a digital marketing engagement or new web design project. We bring more than 20 years of website design and marketing experience to the table.