Indiana Rural Health Association
SpinWeb is an Indianapolis-based digital agency, specializing in enterprise website design & inbound marketing
Summary
The Indiana Rural Health Association (IRHA) was organized in 1997, and since that time has grown and strengthened its membership. Their mission is simple: we work to improve the health of all Hoosiers in rural settings.

SOLUTION
REMOVING ROADBLOCKS TO MEMBER PORTAL AND SERVICES
The service areas are now more clearly defined, important events are highlighted, and service areas are visually laid out. Buried on the old site was a complex member portal and registration process, which we completely redesigned and simplified.
Most notably, the site is now responsive and looks amazing across all devices.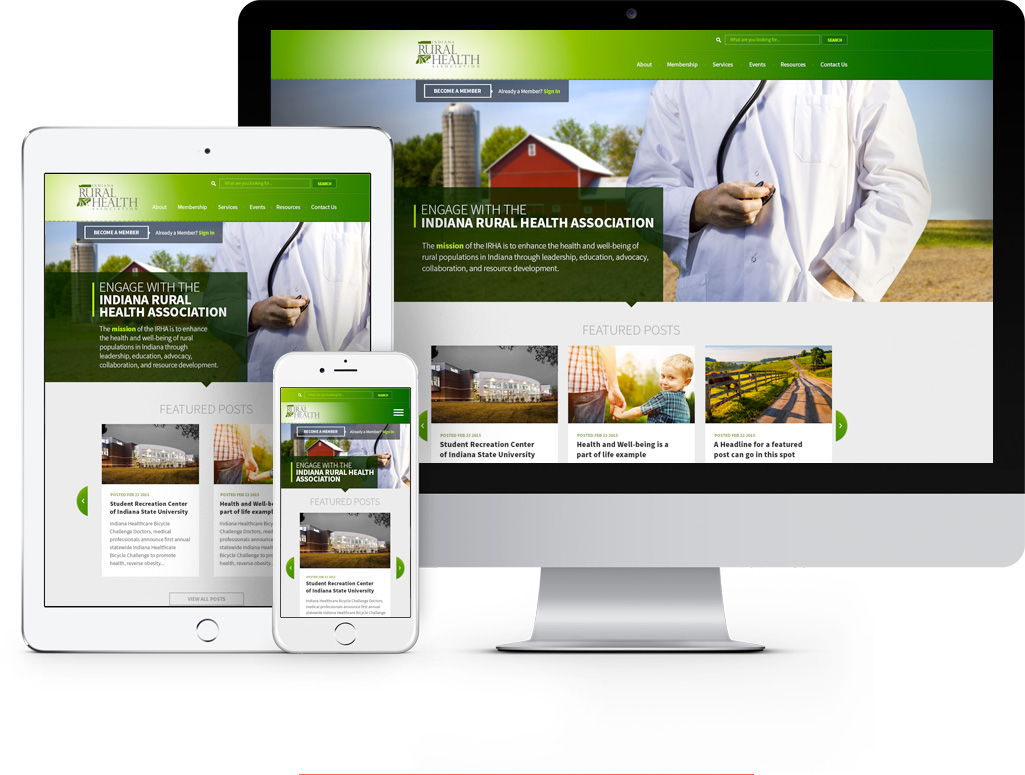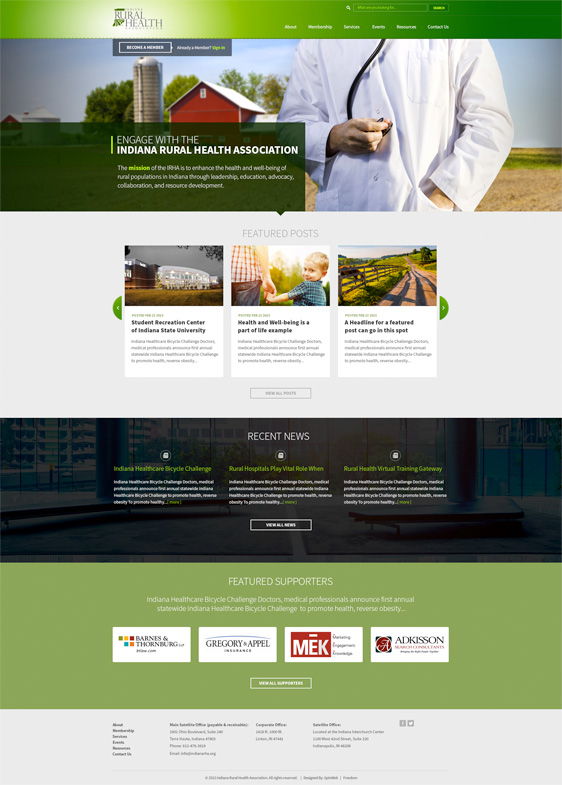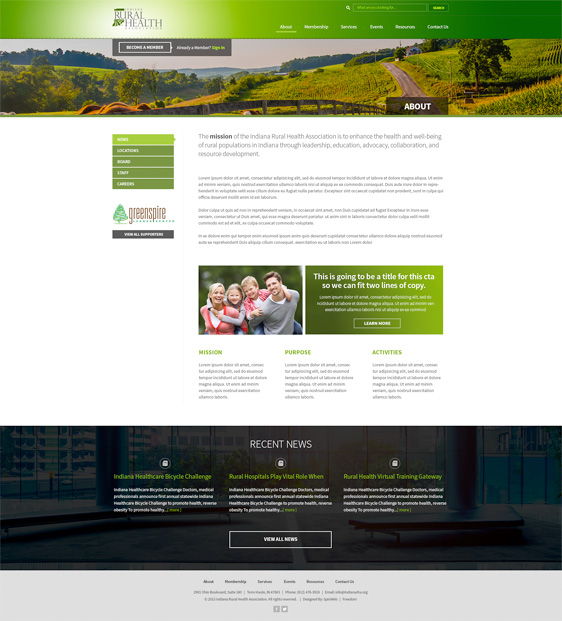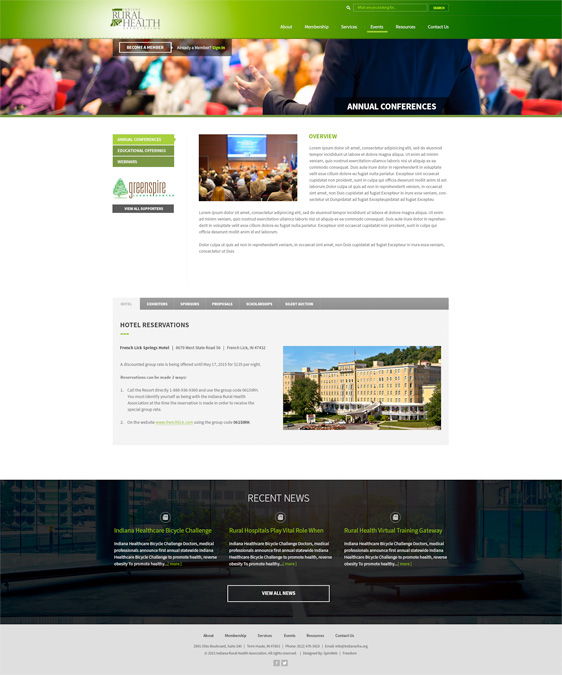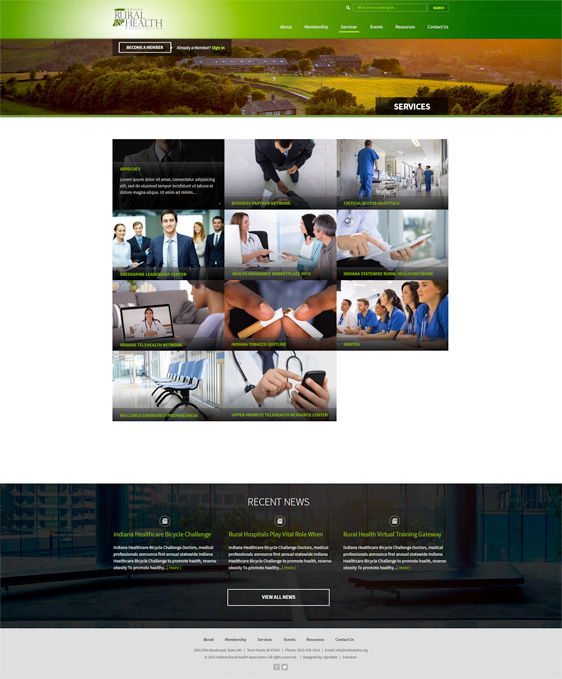 Ready to get started?
Let's Talk.
Take your enterprise website to the next level with a digital marketing engagement or new web design project. We bring more than 20 years of website design and marketing experience to the table.